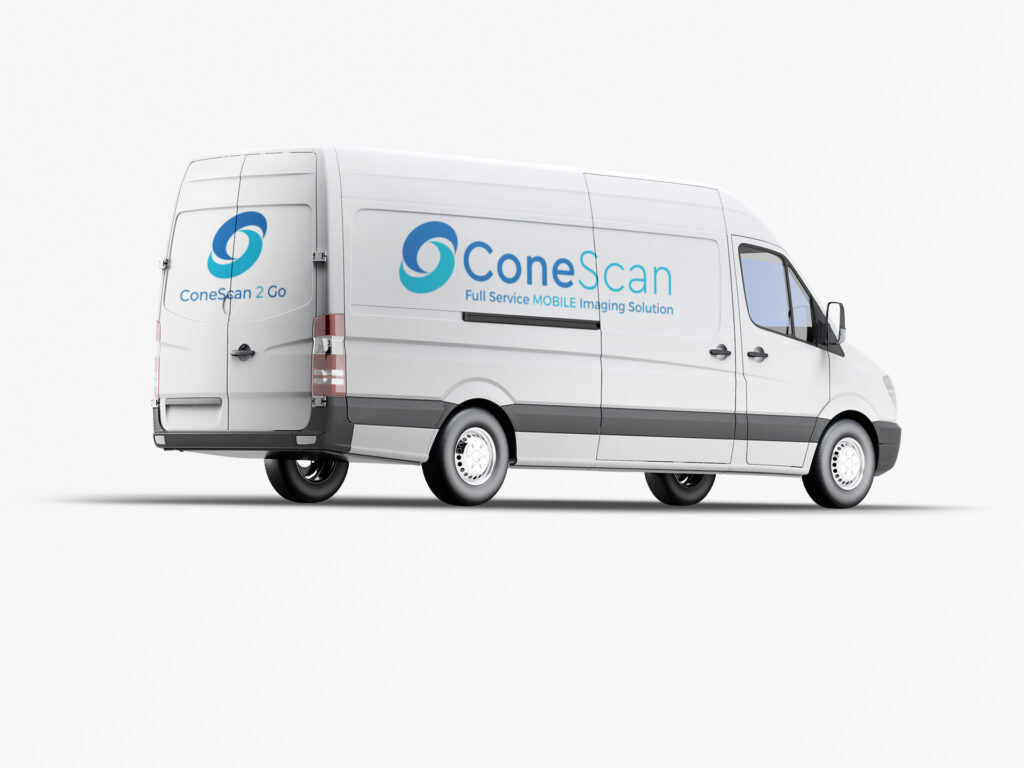 Mobile CBCT Scans – Precision Guided Surgery – An extension of your practice 
In the ever-evolving world of dentistry, two key aspects stand out for their transformative potential – Mobile CBCT Scans and Precision Guided Surgery. This article will delve into what these technologies are, and more importantly, how they can revolutionize your dental practice.
What is Mobile CBCT Scanning?
Mobile Cone Beam Computed Tomography (CBCT) Scanning is an advanced imaging technology, offering a detailed, three-dimensional view of a patient's oral cavity. What makes Mobile CBCT Scans unique is their portability. The imaging can be performed at your office or even the patient's home, eliminating the need for special appointments at radiology clinics.
What is Precision Guided Surgery?
Precision Guided Surgery is a modern approach in dentistry that involves the use of surgical guides during implant procedures. These guides, custom-designed for each patient, act as roadmaps for the surgeon, allowing them to place implants with exact precision. 
How Mobile Dental CT Scans and Precision Guided Surgery Benefit Your Dental Practice
Integrating Mobile CBCT Scans and Precision Guided Surgery into your practice brings you into the future of dentistry. The union of these two technologies provides you with accurate diagnosis and effective treatment plans, making your procedures more predictable and your surgeries less invasive.
Why Choose Precision Guided Surgery?
Precision Guided Surgery holds a distinctive edge over traditional surgery methods. For one, it utilizes advanced imaging technology like CBCT Scans, offering detailed and accurate images in real time. This form of surgery is minimally invasive, as surgical guides allow for precise implant placement. It also offers real-time visualization and feedback, so you can make adjustments on the go. Moreover, Precision Guided Surgery is often associated with reduced scarring, enhancing patient recovery and overall satisfaction.
How ConeScan Mobile CBCT Scans Help to Best Utilize Precision Guided Surgery
At ConeScan, we're bringing the future of dentistry to your doorstep with our Mobile CBCT Scans. These scans help you optimize Precision Guided Surgery, providing high-resolution, accurate, and real-time imaging for precision implant planning and predictable results.
Benefits of Choosing Mobile CBCT Scans from ConeScan
Choosing Mobile CBCT Scans from ConeScan opens up a world of advantages for your dental practice. Alongside providing accurate and real-time imaging, these scans allow for the creation of a customized surgical plan for each patient. Additionally, there's no need for investment in bulky machinery. Our mobile solution offers state-of-the-art technology available right when you need it.
Benefits for your Patients
Precision Guided Surgery with ConeScan's Mobile CBCT scans isn't just beneficial for dentists—it has significant advantages for patients as well. The utilization of advanced imaging technology results in less invasive procedures, which often translates into reduced recovery times and discomfort. The convenience of mobile scanning can make the entire experience less daunting, allowing patients to undergo necessary scans in the familiar setting of their usual dental practice, or even their home.
How You Can Get a Mobile CBCT Scan with ConeScan
Getting a Mobile CBCT Scan with ConeScan is just a click away. Simply book your planning session, and our dedicated technician will prepare your case. Our seamless process ensures that every step of your surgical journey is well-coordinated, from scan to final restoration.
Mobile CBCT Scans and Precision Guided Surgery aren't just the future of dentistry – they're available to your practice right now, and ConeScan is at the forefront of this innovation. By embracing these technologies, you'll provide patients with a more comfortable experience and achieve better surgical outcomes, establishing your practice as a leader in modern dentistry.
Take the leap into the future of dentistry! Schedule your Mobile CBCT Scan with ConeScan today and start experiencing the benefits for yourself.