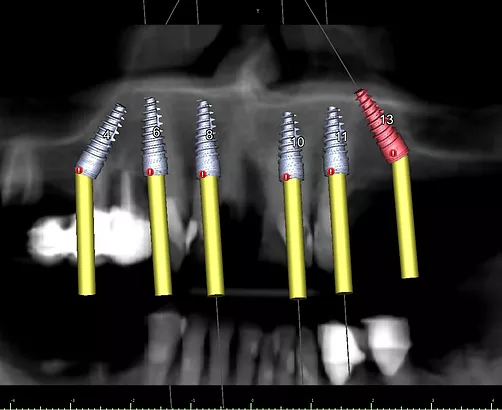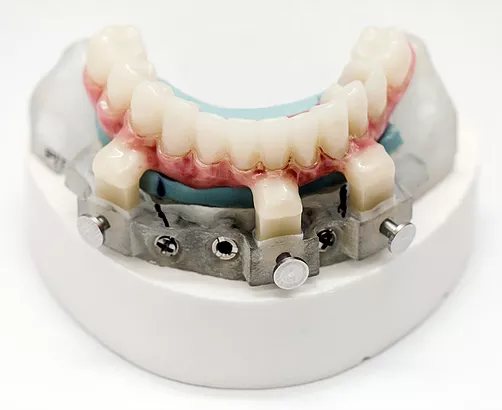 Full Mouth Restoration with Bone Reduction
A virtual surgical consultation can be scheduled with a ConeScan technician at no charge to determine if you have a candidate for this type of procedure.
The CBCT scan can then be reviewed by the technician and all doctors in order to determine the best possible outcome for the patient.
Only once all parties have agree on the case will it go forward to fabrication this will ensure that the case is thoroughly planned out ahead of any scheduling.
Once approved the case will then go to fabrication and with a 5-10 day turnaround depending if a PMMA is needed your package will be delivered containing the following: a surgical guide, 3D print of bone after planned reduction, reduction guide and a vertical verification jig to ensure accuracy of bone reduction placement, screws and pins in order to secure all the components, and a long-term PMMA provisional (this is optional depending if the case is immediately loading or if the surgeon perhaps prefer to do a denture conversion)
Before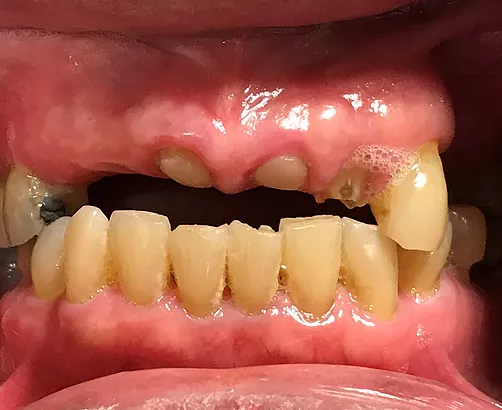 After